Rogue geoengineering could 'hijack' world's climate
Techniques aimed at averting global warming could lead to an unpredictable international crisis, a report has warned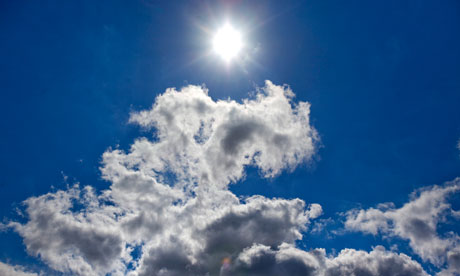 The top two global risks identified for the WEF by more than 1,000 business leaders and experts were the growing wealth gap between rich and poor and a major financial economic crisis. But the next three on the list of 50 were environmental, including climate change, and water and food supply crises.
Lee Howell, the editor of the WEF report, said: "Following a year scarred by extreme weather, from hurricane Sandy to flooding in China, respondents rated rising greenhouse gas emissions as the third most likely global risk overall, while the failure of climate change adaptation is seen as the environmental risk with the most knock-on effects for the next decade. These global risks are essentially a health warning regarding our most critical systems. With the growing cost of events like superstorm Sandy, huge threats to island nations and coastal communities, and no resolution to greenhouse gas emissions, the writing is on the wall. It is time to act."
The economic costs associated with extreme weather and climate change should make governments act, suggests the WEF. "Recent climate and weather events have reminded us of the economic and human cost of the kind of natural disasters that we know are likely to become more frequent and severe as climate continues to change. The estimated economic cost of the 2011 Thailand floods, for example, was $15-20bn and hurricane Katrina $125bn; meanwhile, the 2003 European heatwave resulted in more than 35,000 fatalities and the Horn of Africa droughts in 2011 claimed tens of thousands of lives and threatened the livelihoods of 9.5 million people."
According to the report, the cumulative economic cost of changes to the physical environment as well as health and food security from climate change, range from US$2 trillion to $4tn by 2030.